The surgical department features the use of the Da Vinci robotic surgical system.
It is currently the most modern method of laparoscopic surgery. It requires not only appropriate technical equipment and medical devices but above all a team of top-quality and experienced physicians. Under the leadership of MUDr. Jaroslav Tvarůžek, Head of the Department, all of the robotic team's surgeons hold international certificates that authorise them to perform robotic operations. Many are among our country's founders of this surgical method.
The range of robotic surgeries focuses on urology and colorectal cancer. We perform around 500 robot-assisted surgeries every year.
A significant part of our surgical practice includes bariatric-metabolic surgery, which focuses on the surgical treatment of obese patients. Among the procedures performed include sleeve gastrectomy, gastric bypass, or mini-gastric bypass.
The department also offers a wide range of elective and acute surgical procedures. These include hernia surgery, gallbladder and bile duct surgery, and lower extremity varicose vein surgery.
Doctors, a team of experts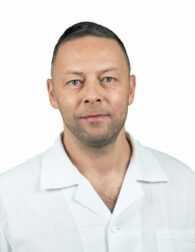 MUDr. Igor Šimoník, MBA
(+420) 566 512 352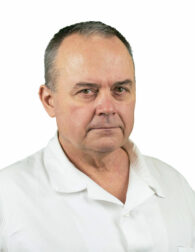 MUDr. Lubomír Novotný
(+420) 566 512 350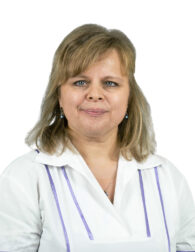 Hana Krčmářová
(+420) 566 512 350